Here's How Often You Should Clean Your Gutters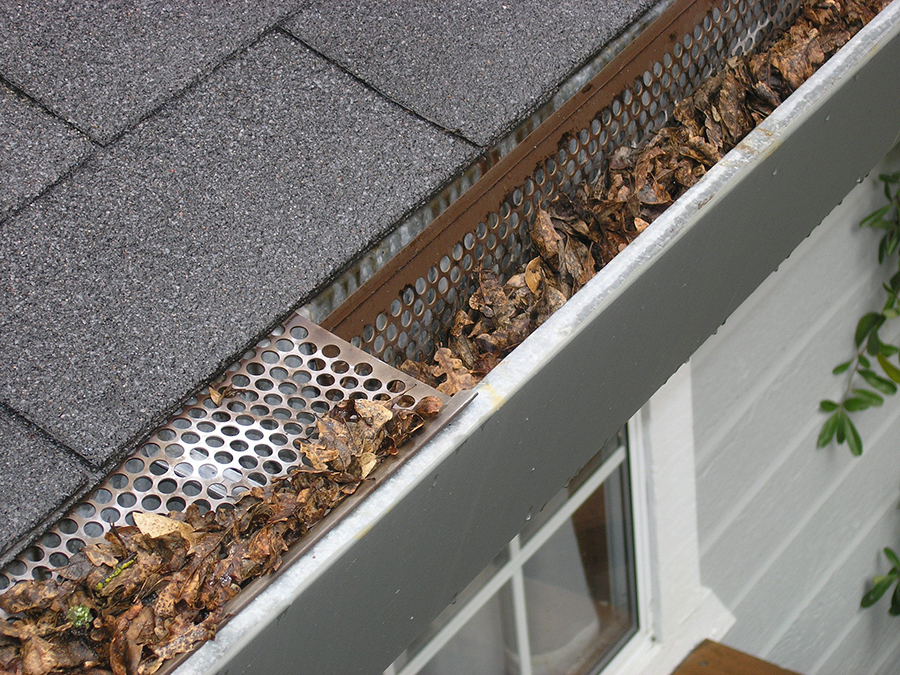 Gutter cleaning is one of those not-so-fun homeowner tasks that is easy to put off. It's inconvenient, messy, and can be dangerous. However, keeping your gutters clean and clear of debris is crucial to protecting the structure and safety of your home. Gutters protect your home from dangerous basement moisture, foundation damage, structural damage, pest infestation, and more. But when they can't do their job, gutters can quickly become a problem.
As Houston gutter cleaning experts, we've seen it all when it comes to gutters. Those that haven't been cleaned in years stop functioning and can even get so heavy with debris that they start rusting out, breaking, or pulling away from the house.
Well-maintained gutters add value to your home, make it look clean, and protect your home from dangerous, hazardous, and expensive water damage down the road. If you're wondering how often you should clean your gutters — and whether you should DIY or call in a professional — keep reading. Then, learn more about our Houston gutter cleaning services.
What Gutters Do
Clean and well-functioning gutters play an essential role in protecting your home from the negative effects of moisture. As they collect and move water away from your house's footprint, gutters significantly reduce the risk of basement water damage, flooding, pooling, mold growth, and foundation wall cracks. Clean, working gutters and downspouts also protect your home's exterior, windows, roof, fascia, attic, and doors from water damage.
Why It's Important to Clean Your Gutters
Gutters and downspouts that are clogged with debris cannot perform the critical function of collecting and moving water away from your home. Even a small amount of debris can mean major spillage right onto the ground around your home's foundation, or gutters that leak water down the sides of your home. In Houston, our frequent rainfall means homes are at an increased flooding risk. If your home has a basement or crawlspace, that risk is much greater. Basement moisture is always bad; it can lead to structural damage and highly dangerous mold and mildew growth. A well-functioning gutter system that is clean and ready to do its job is your first line of defense against hazardous basement moisture.
So, How Often Should You Clean Your Gutters?
Twice per year is a good goal for cleaning your gutters. Most people choose to clean their gutters in spring and fall, though our warm weather in Houston means you can take care of this task at any point in the year. You may choose to clean your gutters more often if your home is prone to basement moisture issues, you have nearby trees that shed a lot of leaves, or you find that your gutters collect a large amount of debris very quickly.
Deciding Whether to DIY or Call in the Pros
It may be tempting to save some money and clean those gutters yourself, but there are many good reasons to consider outsourcing this task. The first and foremost reason is safety. Getting to gutter level on a home, particularly one with multiple stories, can be very tricky. While it is significantly safer to use a ladder to clean your gutters rather than climb up on the roof, ladder accidents are common and can even be fatal. Another important reason to hire out this task is to ensure the job is done well, meaning your gutters will work to the best of their ability and you can go longer between cleanings. Finally, cleaning gutters can get gross. Outsource this task to the Houston gutter cleaning experts: you won't regret it!
Call Houston Gutter Cleaning Today!
If you're looking for gutter cleaning in Houston, look no further. At Houston Gutter Cleaning Headquarters, we are proud to put our customers' needs first. We know that price is probably on your mind, so we make it easy to get a quote — simply fill out our contact form or call us at (832) 713-3545 today. We will work with you to find the best possible solution to get your gutters clean and working well.
We proudly serve customers looking for gutter cleaning in Houston, Pasadena, Sugar Land, Bellaire, Memorial City, Katy, Pearland, Missouri City, Galveston, Clear Lake, Richmond, and surrounding communities.